Australian Book Review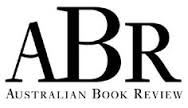 Australian Book Review (ABR) is Australia's premier literary review. Created in 1961, and based in Melbourne and Adelaide, it publishes a monthly magazine of reviews, essays, commentaries and creative writing.
With its national title, scope and readership, this magazine is committed to highlighting the full range of critical and creative writing from around Australia.
Australian Book Review can be accessed at any of our branch libraries.
---