Transparent Language Online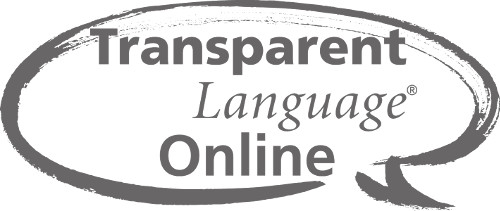 Transparent Language Online bridges the gap between learning a language online, and using that language in the real world by allowing users to do both in one program.
It features a scientifically-proven methodology, a wide variety of high-quality learning materials, and seamless integration of real-life language use by native speakers; all packaged together in an easy-to-use interface that can be accessed at any time from a computer, Apple or Android device with internet access.
The program
80 available languages
Fun and engaging learning activities and games
Available 24 hours a day, seven days a week
Language blogs and social communities
Perfect for new members of our community, who are keen to learn English
How to start
Click here to start your journey into a second, third, or even fourth language!
If you are accessing the service for the first time, you will need to click on the 'Sign Up' tab. After you complete the required fields of information, you will be immediately logged in (Make sure you take note of your new username and password for future visits), select the language you would like to start learning and you're away!
If you have any difficulties accessing the platform, please contact our administration on 02 6625 5100.
---