Book Reviews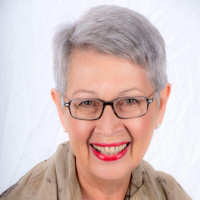 This is the home of Jenny Dowell OAM's monthly book review.
Jenny is an avid reader and vocal supporter of libraries. Her reviews are always thought provoking and well constructed. A link to reserve each book appears at the end of her review. You can receive Jenny's reviews and other exciting news every month in our library eNewsletter by subscribing HERE.
__________________________________

July 2020
Untethered
by Hayley Katzen
What tethers us and our heart strings to place? Where do we feel we belong and how do we know when we are 'home'? These are the themes of Hayley Katzen's memoir Untethered.
Hayley has lived among us in the Northern Rivers since the mid 1990s and clearly 'belongs' here but it took a couple of decades for her to feel that this was her place.
Hayley came to Australia from a privileged Jewish life in South Africa. While her father had an interest in farming, it did little to prepare Hayley for what was to become her life—on a self-sufficient rural property surrounded by Ewingar State Forest south of the Bruxner Highway west of Tabulam. The tug of the connection back home to South Africa is also apparent through trips to celebrate weddings and funerals.
This beautifully written memoir grew from a collection of essays. Hayley had been a law lecturer at Southern Cross University with a home in the Byron hinterland when she met and fell in love with Jen. Jen's life apart from occasional trips to cattle sales, to sell her eggs or hay or to the big smoke of Lismore for Tropical Fruits parties, is all about cutting timbers to build her home, fencing, castrating calves and fighting bush fires.
Hayley's move into Jen's world constantly reminds her that she doesn't really fit. From pulling up whole silver beet plants to being unable to split firewood or dig a post hole, Hayley is challenged by not feeling useful and not wanting to be the 'wife' who cooks and tends the house. Then there are challenges of getting to know and fit in to the community around her—complete with people whose speech she finds impossible to understand.
I found this book totally absorbing. It flows beautifully with subtle changes of mood, insightful descriptions and a hugely generous revealing of the author's fears and insecurities.
As a teacher, I found the description of Hayley's encounters with a worldly 12 year old girl at the local school who asks 'Are you a lesbian?' to be perfectly written. There is much to delight in recognising places, events and names of locals too. The descriptions of the early stages of the anti CSG movement will bring back lots of good memories for many readers.
This is a memoir about love, belonging and what makes us feel we are home. It is not all sweetness and light but is certainly rich and dense—and one to savour.
Highly recommended.

Cheers
Jenny

June 2020
In the Clearing
by J.P Pomare
Wow! Just Wow!
If you like an intriguing thriller then you'd have trouble finding a better one than In the Clearing by J.P. Pomare.
Set in Australia, this is a contemporary novel inspired by the well known real life story of The Family, a sect operating in 1960's in The Dandenongs in Victoria led by Anne Hamilton-Byrne.
While this is a different story, the power a sect leader has over its members forms the basis of this novel. The Clearing is the name of the property that is home to Adrienne, her acolytes and the dozen blond haired children she has gathered around her and who call her Mother. These children's names all start with A and it's the young Amy whose diary entries alternate as chapters in this book. Through Amy we get an understanding of the fearful distrust of the 'outside' world that is engendered in a controlling sect.
The other narrative throughout is from Freya, a private, protective and fierce single mother of an absent teenage son and seven year old Billy.
This book is no simple linear mystery. It has more twists and turns than your average thriller. The two characters' stories twine around each other seemingly without touching in a double helix-like complexity. Having read Call Me Evie, Pomare's previous and first thriller, set in Australia and New Zealand, I knew to expect many twists but in this his second novel, intrigue is taken to a whole new level.
If you enjoy contemporary crime fiction with an emphasis on family relationships, you will love In The Clearing and go searching for Call Me Evie too.
Highly recommended.

Cheers
Jenny

May 2020
Girl, Woman, Other
by Bernardine Evaristo
When the long list for the 2019 Booker Prize was published, I immediately reserved those I had not read from our wonderful library. This book was the final one to arrive and from the start I was enthralled.
The first thing to notice by reading the blurb and seeing the index is that the book chronicles the lives of 12 British women. Most of them are black and they range in age from a ten-year-old to elderly women. Some are related by birth, others by circumstance but each has her (or their) own story and they overlap.
The second thing you notice when you start reading is that there are none of the usual sentence markers- no capital letters except for proper nouns such as character names, no full stops, no quotation marks and occasionally the dialogue is printed almost like poetry with unusual line design.
But it's the stories that will enthral you. The 12 women live in different decades and share their stories of racism, feminism, politics, non-conformance, diversity, class, sexual identity and more. I was particularly drawn to the stories of school girls Yazz and LaTisha and their teacher Mrs King. We get to know these three and all the other women through each other's eyes and then the real story of their lives, hopes and fears is revealed.
It's a fascinating, thought provoking and beautifully crafted novel that provides an unusual view of British social history. The final chapter brings some of the women and their stories together at a party. The epilogue brings three others together in a different way as the years are 'swiftly regressing until the lifetimes between them no longer exist'
When I heard (with 80 pages left to read) that the novel shares the 2019 Booker Prize with Margaret Atwood's The Testaments, I was thrilled. It's a very worthy winner.
Highly recommended.


Cheers
Jenny

February 2020
The Testaments
by Margaret Atwood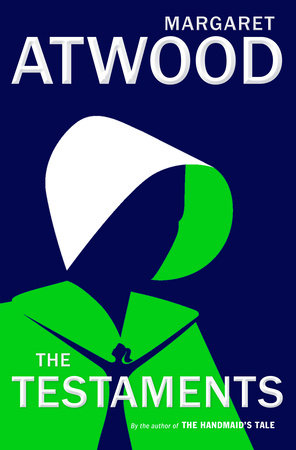 Unputdownable!
This highly anticipated book will grab you from the first page.
Thirty four years after The Handmaid's Tale was published, Canadian author Margaret Atwood has written The Testaments that takes us back to Gilead and its dystopian world.
The book interweaves the stories of three main characters over a period of approximately 10 years. Their stories are told in chapters of first person voices that alternate throughout the book. When we meet Agnes, she is a young girl who has lived her life in Gilead and, when she is thirteen, she is to be married to a Commander. The second major character is Aunt Lydia, that powerful and complex personality from the original book. We hear much more of Aunt Lydia's pre-Gilead life and the horrors of her recruitment. Daisy, the third story teller, is a teenager living in Canada who finds out she is not who she thinks she is and is recruited by the Pearl Girls to go to Gilead.
Like most people, I had read The Handmaid's Tale when it was first published and then binged on the magnificently produced TV series, the later seasons of which moved on from the original book. Atwood had been closely involved in the production of the series and in the acknowledgements at the end of this new novel, she pays tribute to the writers and actors from the series for respecting one of the axioms- that no event is allowed into the series or the novels that does not have a precedent in human history. Atwood refers to The Handmaid's Tale as 'speculative fiction' making both books more chilling.
The Testaments takes up the story of Gilead, 15 years after the end of the TV series where June (Offred) flees Gilead with Baby Nicole. June herself appears briefly but without name at the end of the book.
The story is compelling and complete. The last chapter takes us to a symposium on Gilead in the year 2197. The transcript of the symposium neatly ties the ends together and concludes satisfyingly.
It is not necessary to have read The Handmaid's Tale to appreciate The Testaments but viewing of the TV series (available free on SBS on Demand) before embarking on this new book will certainly enhance the reading experience.

Cheers
Jenny
---