MyMonitor
Byron Bay, Brunswick Heads, & Mullumbimby Libraries Print / Copy / Pay / Computer Bookings
This information is relevant for Byron Bay, Brunswick Heads and Mullumbimby libraries only. For all other libraries click here for mobile printing and here for computer bookings.

Whether it's booking a PC online, printing, or scanning and copying, we've made it easier for members and visitors by introducing a new system called MyMonitor.
MyMonitor provides a cashless way to pay for printing, copying, fines, and services, both online and in our branches. You can add credit to your library card using our MyMonitor kiosks in branch or online. To get started you need to make an account at the MyMonitor Portal. Terms and conditions can be viewed here. Fees and charges can be viewed here. Library staff are available to assist you either over the phone or in branch, or you can use the online help.
MyMonitor Portal - Create Account / Add Credit / Manage
MyMonitor Computer Reservation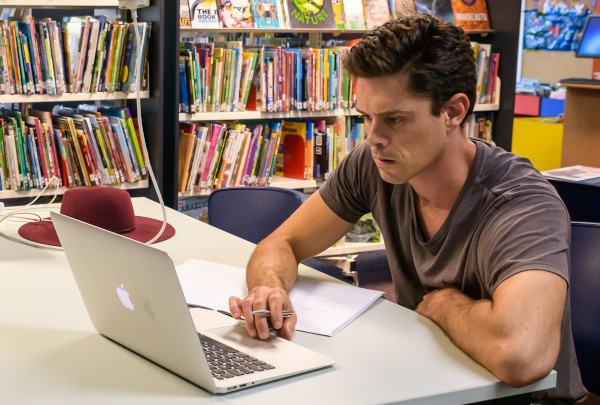 PRINTING
Members can send print jobs from home or on-the-go using the
MyMonitor Web Print
, then pick them up from your selected library branch. You can also print from your own device through the free Wi-Fi, available at all of our libraries.

COMPUTER BOOKINGS
Booking a computer is easy. You can make a reservation before attending the branch or prebook your next computer session whilst in the branch. Click here to make an online booking.
MANAGE YOUR ACCOUNT
To be able to access these great features (manage your account, add credit, check your balance, send a print job) you'll need to set up a MyMonitor account with your library membership card and PIN at the RTRL MyMonitor portal.

NOTE: Your library PIN is usually the last 4 digits of the phone number used when joining the library (unless you've changed it yourself). We recommend all members change their PIN to something they'll remember. To change your PIN, visit the library's online catalogue, login and head to your Personal Details page.
Can't log in?
Use the 'Forgot PIN' option to reset your PIN, or ask our staff for help over the phone or in your local branch.

VISITORS
You can access all of the MyMonitor services as a visitor. You will need to visit one of the library branches to create a visitor pass before being able to access online services. Why not join the Library? Membership is free for local residents. Details on how to join can be found here or ask when you are in the branch.
---
---